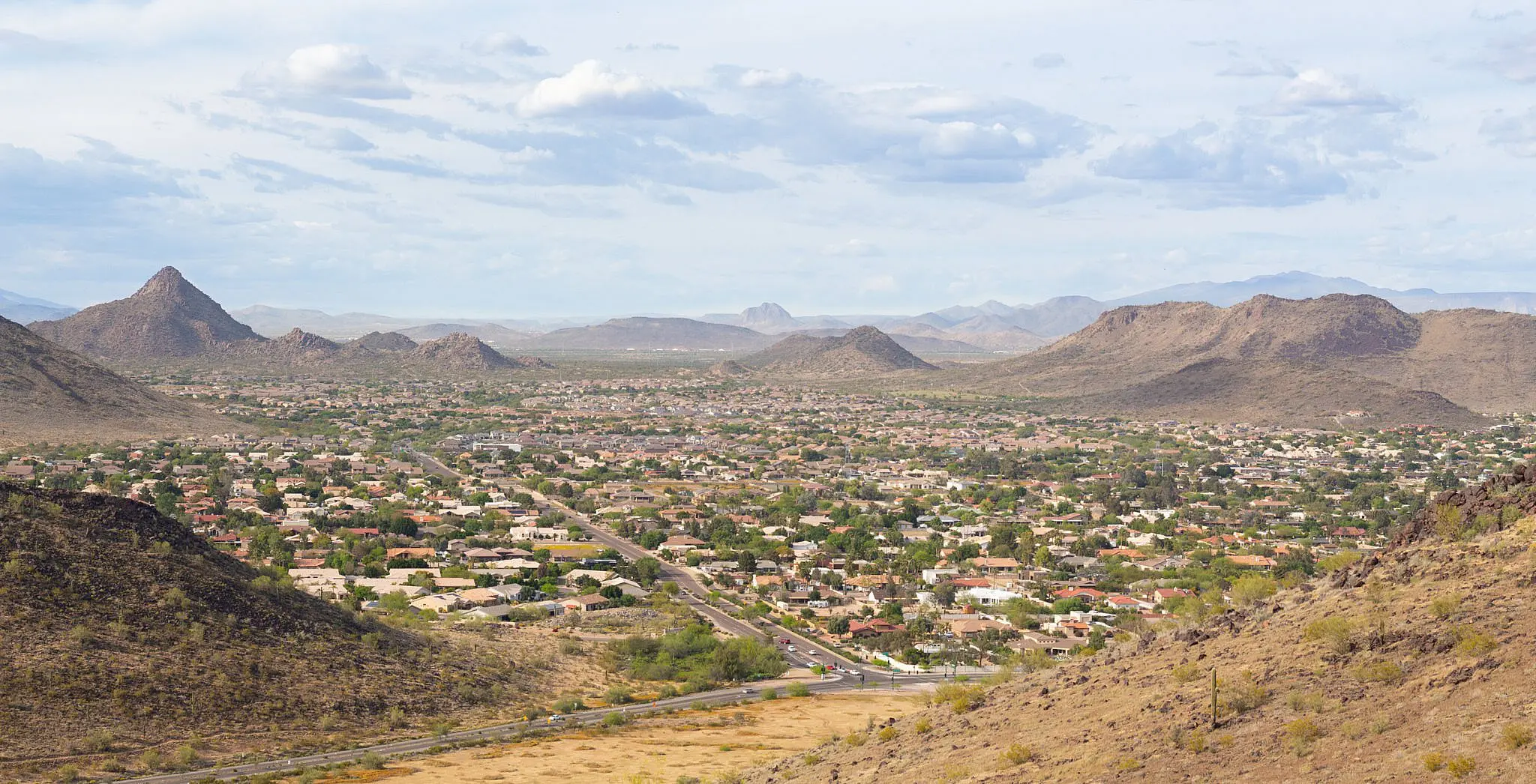 Like much of Arizona, Glendale was nothing but desert until the late 1800s. Today, Glendale is a modern city with notable attractions such as Adobe Mountain Desert Park, historic ranches and buildings, and renowned shopping areas. Glendale also boasts State Farm Stadium, home of the Arizona Cardinals and host of two Super Bowls since opening in 2006. As Glendale continues its growth, residents will face a number of challenges; for some, that means coping with a disabling medical condition. 
While the Social Security Administration offers two disability benefit programs to disabled individuals and their families, obtaining these benefits is difficult. Fortunately, Glendale residents have access to Disability Attorneys of Arizona, a premier legal practice dedicated to helping the disabled obtain social security disability benefits.
Social Security Disability Lawyer Serving Glendale, Arizona
Kiel Roeschke is a seasoned disability lawyer who has a proven history of helping his clients obtain the benefits they deserve. Knowing the medical and financial challenges facing the disabled can be daunting, he has assembled a team that is known for informed representation and responsive service.
At Disability Attorneys of Arizona, we are well-versed in the eligibility requirements for benefits under the Social Security Disability Insurance (SSDI) and Supplemental Security Income (SSI) programs. No matter which type of disability benefits you are seeking, you can trust us to help you obtain the benefits you need and deserve.
We truly understand that determining whether you qualify for benefits can be complicated and confusing. To qualify for SSDI, for example, it is necessary to have acquired enough work credits. Generally, you acquire 4 credits for each year you work, and the amount of credits you need is based on your age and other work tests. Similarly, SSI is a means-tested program that is only available to those with limited financial resources.
The real challenge is proving that you have a disability. This requires demonstrating that you have an impairment that is expected to last at least one year or result in death. You must also show that you cannot perform any substantial gainful activity (SGA). This doesn't necessarily mean that you cannot work, but that your earnings cannot exceed a certain amount each month.
Trying to sort through all of this and navigating the application process is certainly taxing. That's where Disability Attorneys of Arizona can help. Our legal team will patiently guide you through each step of filing a disability benefits claim: submitting an application, filing a disability appeal, representing you at the disability hearing, and filing a lawsuit in federal court if necessary. 
When you become our client, we will explain all your rights, handle all the details of your benefits claim, and compile all the necessary medical evidence in conjunction with your doctor. Above all, we will offer you the knowledge, compassion and the personal attention you deserve.
How do I know if my medical condition qualifies me for disability benefits? 
The Social Security Administration maintains a list of qualifying impairments referred to as the Blue Book. Some of the medical conditions included on the list are:
Degenerative disc disease

Depression

Bone and joint pain

Lupus

Osteoarthritis

Rheumatoid arthritis

Cancer

Heart disease

COPD

Emphysema

Asthma

Diabetes 

Multiple sclerosis

Blindness

Post-traumatic stress disorder 

Anxiety disorders

Intellectual disability

Personality disorder
If your condition is not listed in Blue Book, you may still be eligible for benefits, as long as Social Security determines your condition is medically equivalent to a listed impairment. This is why it is critically important to include sufficient medical evidence with your benefits claim, such as:
Doctors' reports

An exam history

Treatment notes

Lab tests and radiological exams

Other medical evidence verifying the diagnosis and prognosis of your condition
At Disability Attorneys of Arizona, we have a working knowledge of the Blue Book and the factors that Social Security considers in evaluating a claim. Our experienced disability lawyers will work closely with you to make sure your claim is properly prepared.
How do I obtain social security disability benefits in Glendale, Arizona?
To obtain disability benefits, you must file an application with the local field office conveniently located in Glendale. A claim can be filed by mail, online, or in person. A word of caution: your application must be completed accurately and thoroughly. If there are mistakes or the application does not contain sufficient medical evidence, your claim will be denied. In addition, you will likely be required to participate in a consultative examination (CE) with a doctor selected by Social Security. Your claim will also be denied if the findings of the exam contradict the medical evidence submitted with your application. The best way to protect your rights is to consult an experienced disability lawyer. When you choose Disability Attorneys of Arizona to handle your claim, you will have peace of mind knowing that our legal team is in your corner.
What happens if my disability benefits application is denied?
If your disability claim is denied, Social Security will send a letter explaining the reasons for the denial. You will also be informed that you have a right to a disability appeal. There are a number of steps involved in an appeal which must be followed sequentially. Our legal team has extensive experience handling disability appeals and will guide you through the process. Ultimately, working with an experienced disability lawyer increases the likelihood of having your disability claim approved. 
Contact Our Glendale, Arizona Social Security Disability Lawyers Today
If you are seeking disability benefits, don't go it alone. Our disability attorneys have a proven history of helping our clients obtain these vital public benefits and will stand by you every step of the way. We handle all disability claims on a contingency basis, which means that you will not pay anything to us until we win benefits for you. Please contact our office today for a free evaluation of your claim.