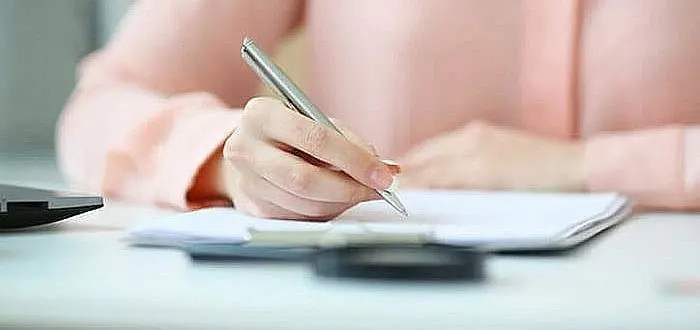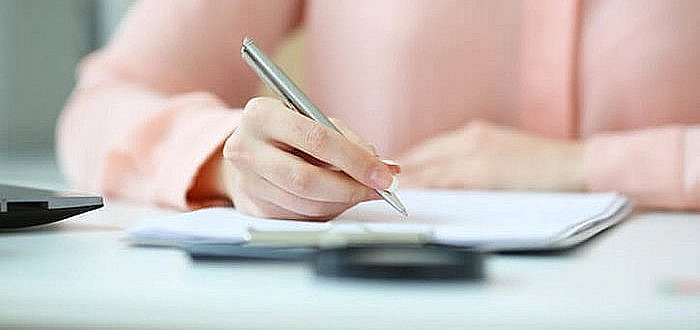 Although long-term disability coverage is designed to provide you with much-needed funds while your disability keeps you from working, obtaining these benefits can be complicated. With the help of the long-term disability lawyers at Roeschke Law, LLC, you have a better chance of having your disability benefits application approved. We can assist you either with initial claims process or administrative appeals. To better serve you, we've put together this convenient checklist for long-term disability claims and appeals.
Arizona Long-Term Disability Lawyers: Benefits Claims
If you are filing an initial claim, these are the steps you should take:
Request Your Claim File — First, obtain a copy of your claim file so that you understand the process and have an idea of what you're up against. Because obtaining disability benefits is a daunting challenge, having proper legal representation is essential.
Contact Roeschke Law, LLC — As one of the premier disability benefits law firms serving clients in Phoenix, Tucson, and throughout the state of Arizona, we have the skills and experience that are crucial for handling LTD benefit claims. We have a well-earned reputation for helping our clients obtain the benefits they deserve.
Ask Questions — In order to fully understand your rights, our team will work with you to ask the right questions about your claim. How much compensation am I entitled to for my disability? Should I accept a settlement offer? Will I benefit from taking my claim to federal court?
Conduct Research — Our attorneys will take the time to perform exhaustive research on your disability so that all the necessary medical information and any additional documentation is included in your claim.
Work with Your Doctor and Your Employer — In addition to comprehensive medical records, providing a written statement from your treating physician can help to prove the merits of your long-term disability claim. Similarly, having a statement from your employer can also help to support your claim.
Get Assistance from Your Family — Your claim can benefit greatly from statements by your loved ones about how your disability affects your daily activities, as well as the financial impact not working, has had on your family.
Consider an Appeal — Disability benefits claims, even those with merit, are often denied by insurance companies for any number of reasons. However, many claims that are initially denied are successfully appealed.
Arizona Long-Term Disability Benefits Appeals
Follow these guidelines if you are going to appeal a long-term disability benefits denial:
Read Your Policy — A careful reading of your disability policy will give you an understanding of how the provisions apply to your case.
Know the Deadline — The summary of benefits in your long-term disability insurance policy will likely include information about administrative appeals. In most cases, the deadline is 180 days from the date your claim is denied. You should call Roeschke Law as soon as you receive your denial notice so that we can immediately start working on your appeal.
Make Doctors Appointments — It is crucial to have regular visits with all the doctors who are treating you so that your medical files are updated to reflect the status of your condition, particularly if your condition worsens. It is also helpful to ask your doctor to provide a written letter detailing the limitations of your impairment.
Obtain an Updated Copy of Your Disability Plan and Claim File — Under federal law, you have a right to copies of your disability plan and your entire claim file. These documents will provide reasons why your claim was denied, which will allow us to better design a strategy for your appeal.
Obtain Copies of Your Medical Records — In order to "stack the administrative record," it is crucial to include complete medical records. Once your administrative appeal is filed, no new evidence can be submitted. If it becomes necessary to take your claim to trial, evidence that is not included in the record cannot be considered by the court. It is also important to make sure that all the medical information is accurate.
Document All Contact with the Insurance Company — It is important to keep detailed notes of all phone conversations that you have with the insurance company as well as copies of all correspondence/emails in your case.
Understand the Reasons for Your Claim Denial — The denial letter will usually explain the reasons why your disability benefits application was denied. Our attorneys will use that information as the basis for your appeal. If the denial letter is unclear, it may be necessary to ask the insurance company for clarification.
Collect Information Describing the Nature of Your Work — Obtain any documents that adequately describe your job duties, including letters from your employer stating the difficulties you would have performing your job.
Obtain Documents from the Social Security Administration — If you are receiving social security disability benefits, information contained in SSA documents can help to support your claim, even though the definition of disability used for awarding SSDI benefits differs from that of your insurance company.
Ask a Friend or Relative to Help — Because coping with a disability is a challenge, ask a friend or close relative to help you gather all the information needed for your appeal as well as to keep track of your medical appointments and deadlines.
Call Our Arizona Long-Term Disability Lawyers
Whether you are submitting a claim for long-term disability benefits or your claim has already been denied, you need the kind of advice and guidance that we are uniquely qualified to provide. Because our practice is focused exclusively on disability benefits, we have in-depth knowledge of the terms and conditions of LTD policies as well as the requirements under the Employee Retirement Income Security Act (ERISA). We have a proven track record of helping our clients obtain the benefits they deserve. Call our office today at (800)975-1866 or complete the contact form on our website to set up a free initial consultation.