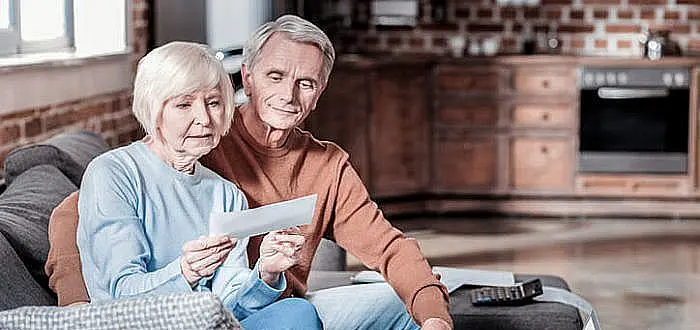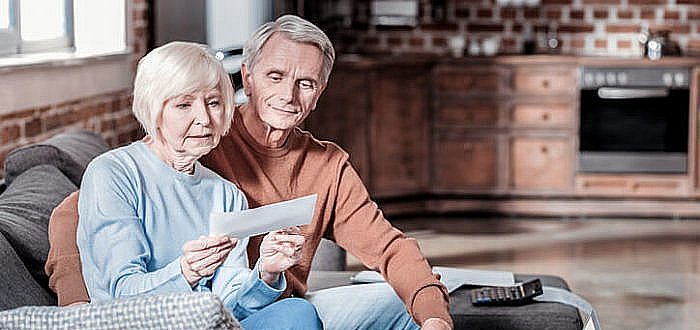 The Social Security Administration (SSA) offers two benefit programs that have vastly different eligibility requirements and financial benefits. Nonetheless, both programs are similar in that obtaining disability benefits is a lengthy and complicated process. Whether you are filing an initial disability application or an appeal, it is crucial to have proper legal representation.
Disability Attorneys of Arizona provides advice and guidance to individuals who are seeking disability benefits. Unlike other law firms, our practice is focused exclusively on serving disabled individuals and their families. When you become our client, you will have peace of mind, knowing that dedicated advocates are fighting for your rights.
What types of Social Security disability benefits are there?
There are two types of disability benefits available — Social Security Disability Insurance (SSDI) and Supplemental Security Income (SSI):
Social Security Disability Insurance (SSDI) — These benefits are provided to disabled individuals between the ages of 18 and 65, regardless of their financial resources. To be eligible, an applicant must have paid into the Social Security system through payroll deductions and earned sufficient work credits, which are determined by the number of quarters worked each year.
Supplemental Security Income (SSI) — These benefits are reserved for those who are disabled, blind or over the age of 65, who have limited financial resources. They also cover children under the age of 18 with a qualifying medical condition. To be eligible, the applicant's income and resources must fall below a certain threshold ($2,000 for an individual or $3,000 for a married couple); however, a primary residence is not included in the calculation of resources.
What are the differences between SSDI and SSI?
Although SSDI and SSI are both federal programs that provide financial assistance to individuals who meet the definition of disabled, the two programs are different in a number of ways.
First, SSDI is an entitlement program generally available to any individual who has paid into the Social Security for at least 10 years, regardless of his or her income or assets. SSI, on the other hand, is known as a "means-tested" benefit that is designed to help elderly, blind and disabled individuals pay for basic needs such as food and shelter. Because it is limited to these individuals, there are strict financial requirements for eligibility.
In addition, both programs provide beneficiaries with access to different health insurance programs benefits. SSDI beneficiaries are eligible for Medicare two years after becoming eligible for SSDI. Medicare is a federal program that provides coverage for most primary medical care and routine hospital services. Because there are gaps in Medicare coverage, however, recipients typically purchase supplemental health insurance. SSI differs because beneficiaries automatically qualify for Medicaid, the joint state and federal healthcare program that provides comprehensive medical coverage.
Finally, the financial benefits of SSI and SSDI vary greatly. The monthly SSI payment is based on the federal benefits rate (FBR). In 2019 the FBR is $771 month for an individual and $1,157 for couples, and the FBR increases annually if there is a Social Security cost of living adjustment. SSI benefits are reduced by any income received by the beneficiary, which means that the monthly payment could be less than $771. Since SSDI is based on the beneficiary's earnings record, the monthly payment is typically much higher than the monthly SSI benefit. Currently, the average SSDI payment is $1,234 per month, up to the maximum monthly benefit of $2,861.
How do I obtain disability benefits?
You can obtain disability benefits by filing an application by mail, online or with the local SSA office in your state; however, the application process is complicated. A significant amount of personal, financial and medical information must be included, including medical records prepared by your treating physician. To qualify, the disability must be due to a medical condition that is expected to last for at least one year and/or result in death. Moreover, the medical impairment must limit your ability to perform the work you did before or any other type of work.
Contact Our Arizona Social Security Disability Lawyer
If you have an illness or injury that prevents you from working, you may have many concerns. Where can I obtain the medical care that I need? How will I pay the medical bills? How will I support myself and my family? The best way to address those concerns is by working with our experienced disability benefits attorneys.
Well-versed in the eligibility requirements for SSDI and SSI, we will take the time to understand your circumstances and make sure you receive the benefits you deserve. There's no need to worry about fees, either. We offer free consultations and you will not pay attorneys' fees unless we win your claim. Knowing that becoming disabled is a physical, emotional, and financial burden, we will offer you knowledge, compassion, and first-rate legal representation. Please contact our office to set up a consultation or call us at (800)975-1866.