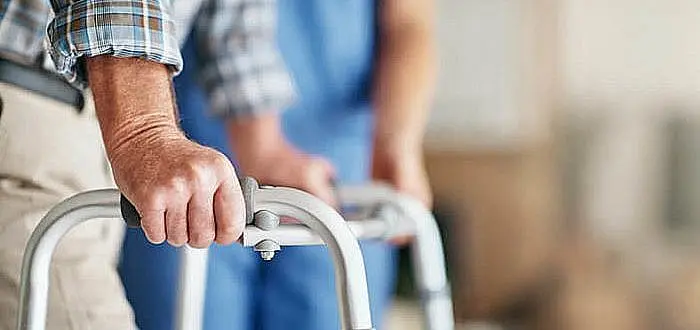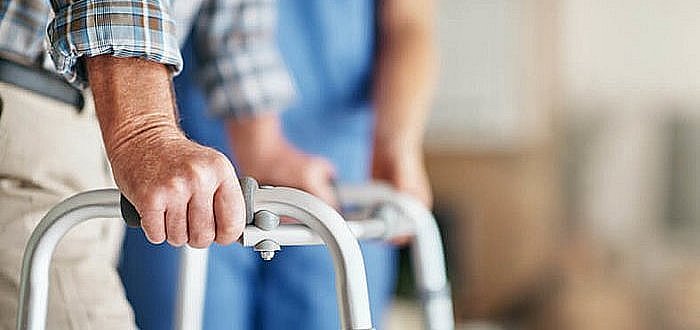 Individuals who apply for Social Security Disability (SSD) must go through a rigorous 5-step evaluation process to obtain benefits. To determine whether a claimant is disabled, examiners will rely on the SSD list of impairments known as the Blue Book, as well as the claimant's medical history. While this seems straightforward, the benefits claims process is complicated, and the majority of initial claims are denied.
If you or a loved one is seeking disability benefits, consulting Disability Attorneys of Arizona can mean the difference between an approval and a denial. We have the working knowledge of the Social Security Administration's listing of impairments and a proven track record of helping our clients obtain the benefits they deserve. When you become our client, you can rest assured that we will stand by you and protect your rights.
What is the Blue Book?
The Blue Book, Disability Evaluation Under Social Security, is a list of impairments with specific requirements for when a Social Security examiner should consider a medical condition to be disabling. The Blue Books contains two parts: Part A covers adult disability assessments, Part B cover childhood disability assessments. The Blue Book is organized by specific body systems and the corollary mental and physical conditions as follows:
Musculoskeletal conditions — Degenerative disc disease, spinal stenosis, scoliosis, osteoarthritis, fractures, and soft tissue injuries
Special senses — Hearing deficits, speech pathology, loss of visual acuity and efficiency
Respiratory impairments — asthma, sleep apnea, COPD, lung cancer
Cardiovascular disorders — Coronary artery disease, chronic heart disease, valvular defects, arrhythmias.
Digestive System disorders — Chronic liver disease, hepatitis, inflammatory bowel disease, gastrointestinal hemorrhaging, and liver transplantation.
Genitourinary System conditions — Kidney disease, bladder conditions, urological disorders
Hematological (blood) system conditions — anemia, lymphoma, leukemia, and multiple myeloma
Skin disorders — Severe burns, severe dermatitis, chronic skin infections, photosensitivity disorders
Endocrine disorders — Pituitary gland disorders, thyroid gland disorders, adrenal gland disorders, diabetes
Multiple Body System conditions — Down syndrome
Neurological conditions — grand mal seizures, petit mal seizures, TBI, CVA, and ALS
Mental impairments — depression, anxiety, panic attacks, loss of cognition, bipolar disorder, personality disorders, somatoform disorders, and autism
Malignant Neoplastic conditions — All body system cancers
Immune System disorders — Multiple sclerosis, lupus, rheumatoid arthritis, scleroderma, Sjogren's syndrome, HIV
What medical evidence is necessary for an SSD application?
While examiners work according to the list of impairments, you must be able to demonstrate that you have a medically determinable condition backed by objective medical data and laboratory findings (e.g. x-rays, MRIs, CT Scans, chemical analysis, exercise tests, and psychological tests).
Moreover, examiners will look to whether you have limitations with your daily functioning — walking, bending, lifting, balancing. The SSA will rely on the medical records of your treating physician as well as the notes of doctors who perform consultative exams. Ultimately, your doctor must be able to show why you are disabled and how your medical condition limits your daily activities.
If your medical condition does not meet the criteria of the Blue Book, you may still be eligible for disability benefits if you can demonstrate that your condition is medically equivalent to a listed impairment. While a consultative medical or psychological exam will play a key role in determining equivalence at the application stage, a disability appeal or hearing will require additional medical evidence.
Finally, the Blue Book is not a comprehensive listing of all medical and psychological conditions. If your condition limits your functioning too much for you to perform the same or any other work, you may still qualify for benefits.
Why Choose Disability Attorneys of Arizona
In the end, understanding the Social Security Administration listing of medical impairments requires sound advice and careful guidance. Navigating the federal bureaucracy is never easy, and even more daunting when you're battling a disabling condition. At Disability Attorneys of Arizona, we are committed to protecting all of your legal rights and fighting for the medical benefits you have earned.
Our legal team is well-versed in the Blue Book and routinely collaborates with a network of credentialed medical physicians and experts to provide evidence and testimony to support a disability benefits claim. When you enlist our services, you will be provided with the first-rate legal representation you need and the personal attention you deserve. We offer free consultations and our no win-no fee policy makes our services cost-effective. If you or a loved one is seeking disability benefits, don't go it alone. Please contact our office today to speak with our attorneys.