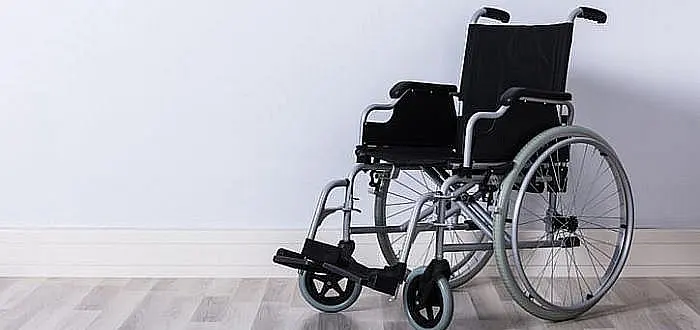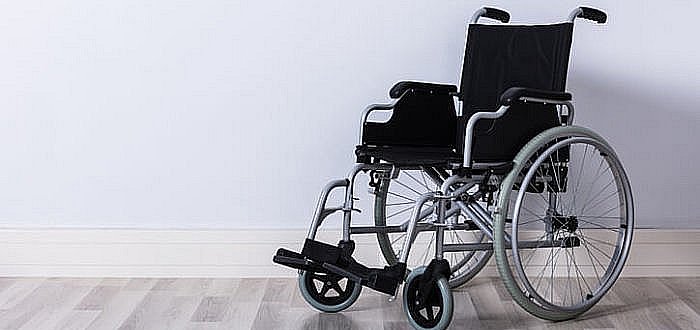 A Long-term disability, whether due to a catastrophic injury or severe illness, is life-altering on many levels — physical, emotional, and financial. The need for ongoing medical, psychological, and rehabilitative care, combined with financial losses associated with the inability to earn a living can easily become an insurmountable burden.
At Roeschke Law, LLC, we strive to ease that burden by providing clients with first-class legal representation designed to meet their unique needs. In addition to working with disabled individuals in need of governmental benefits like Social Security Disability Insurance (SSDI) and Supplemental Security Income (SSI), our practice includes assisting clients with Long-Term Disability Insurance claims.
We serve clients from all walks of life in a variety of industries, including other attorneys and medical professionals, in Phoenix, Tucson, and throughout Arizona. We understand that many of our clients require complex services to adjust to their new lifestyle and the money to finance such services. If you are suffering from a disability, we will be by your side during this difficult time in your life, fighting for your right to the insurance benefits you deserve.
Long-Term Disability Insurance Options
Long-Term Disability (LTD) Insurance is designed to replace a portion of your income for an extended period when you are unable to perform any work or are limited to part-time work due to disability after your Short-Term Disability Insurance is exhausted.
LTD coverage is typically obtained through an employer-sponsored program in which the employee and employer contribute to the monthly premium. In many employment settings, these are group plans governed by the Employee Retirement Income Security Act of 1974 (ERISA). However, some employees may have individual policies. In addition, teachers, city and county workers, and other public employees are covered under the Arizona State Retirement System or alternative public disability plans.
When you are unable to work due to an illness or injury and have LTD coverage, benefits are obtained through your employer's benefits representative, or directly from the insurer if you have an individual plan. While this seems straightforward, obtaining these benefits can be a complicated and lengthy process.
First, your treating physician must provide the insurance company with documentation about your medical condition, including records of doctor's visits, lab work and radiological tests, any surgical procedures, prescribed medications, psychotherapy, and rehabilitative care.
Your doctor must also verify that you are unable to perform the duties of any job for which you are reasonably qualified or any other job that pays a percentage of what you once earned. This determination is based on your training, education, and experience. Finally, the doctor must provide an estimate of the length of time you will be unable to work.
Once your claim and supporting documentation are submitted, there may be a long waiting period from the time you last worked until you receive LTD benefits. Depending on the disability, your plan, and the insurer, this period may range from 90 days to one year. At the end of the waiting period, you will receive a set percentage of the wages you earned before you became disabled – generally around 60 percent. Finally, the terms of your LTD policy may limit the benefits to a set number of years or until you reach a certain age.
Given the delays associated with receiving these benefits, it may also be necessary to enroll in other public benefit programs such as SSDI and SSI. In fact, LTD policies typically require you to apply for SSDI. It is important to note, however, that if you receive other public benefits, the percentage of LTD benefits may be reduced. Nonetheless, being enrolled in LTD and other public benefit programs simultaneously can help you become eligible for benefits under Medicare or the Arizona Health Care Cost Containment System (the state's Medicaid program).
Types of Long-Term Disabilities
Long-term disabilities can result from a broad range of injuries and medical conditions which make maintaining a normal work schedule impossible, including autoimmune diseases, cancer, cardiovascular disease, mental disorders, musculoskeletal and connective tissue disorders, physical injuries and more.
While insurance companies should provide the funds according to the terms of long-term disability contracts, the fact is that insurance companies are more concerned with the bottom line – profits. In too many cases, they use whatever means they have to deny claims. We are committed to winning cases against any insurance company that tries to deny your claim of long-term disability.
Arizona Long-Term Disability Attorneys
The Disability Attorneys at Roeschke Law are knowledgeable in all aspects of long-term disability insurance and will explore all your options. We will provide assistance with filing an initial claim, enrollment in other essential public benefit programs, as well as ongoing advice and counsel once benefits are received. In the event your claim is denied, we will pursue an LTD appeal.
We understand the disabling effects of many physical and mental conditions and will listen carefully to your needs. We never offer a one-size-fits-all solution to your problems, but gather information about the particular requirements of your job and how your particular disability prevents you from fulfilling them. Our guiding principle is to help our clients obtain the LTD benefits they have earned. Call our Disability Lawyers today at (800)975-1688 or complete the contact form on our website.