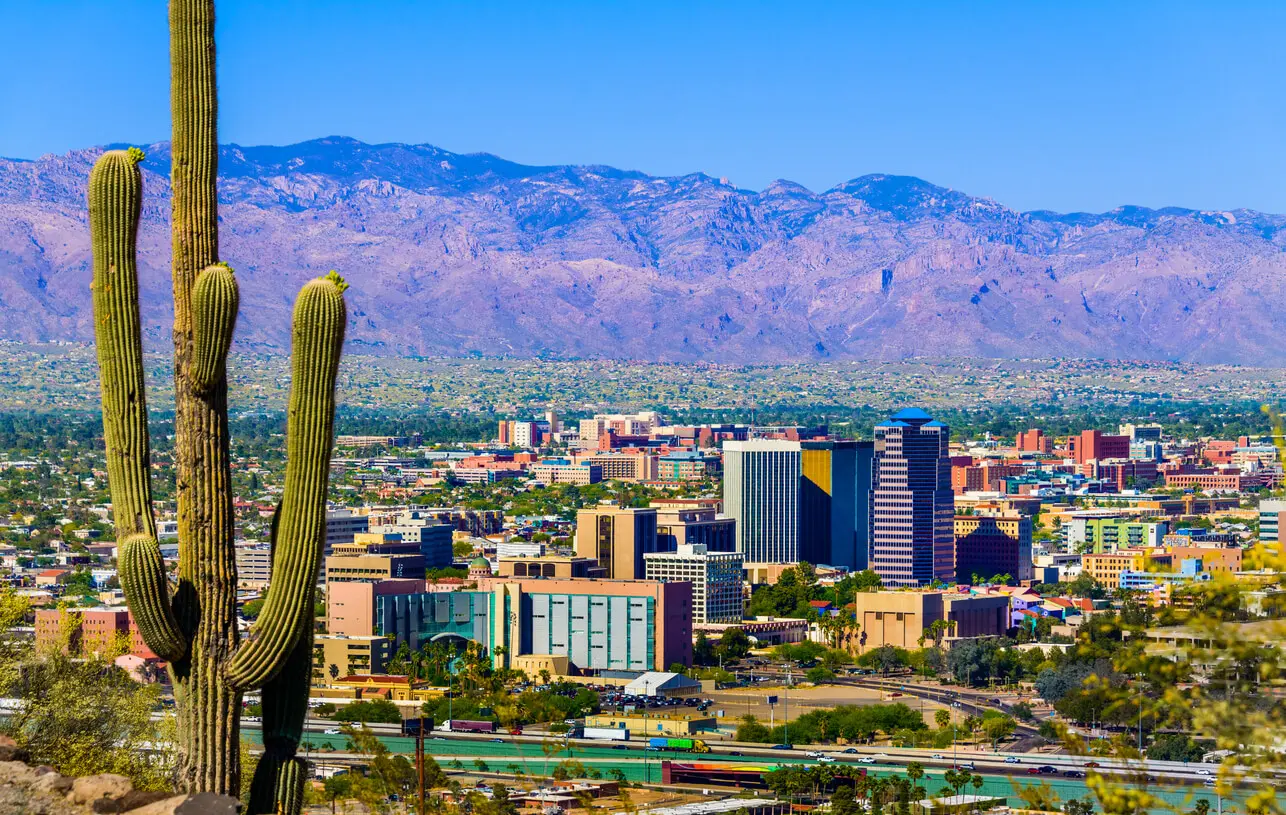 Tucson is home to more than 980,000 people, making it the second most populated city in Arizona. While the city is a thriving metropolis, many residents, particularly those with disabilities, face difficult challenges. While the Social Security Administration (SSA) offers disability benefits to individuals who cannot work in Tucson due to a medical condition, obtaining these vital public benefits is challenging.  
That's where Disability Attorneys of Arizona comes in. Our practice is dedicated to representing disabled individuals in Tucson and helping them obtain the medical and financial resources they need. We have a working knowledge of the technical and medical eligibility requirements for benefits under the Social Security Disability Insurance (SSDI) and Supplemental Security Income (SSI) programs and will leverage our skills and experience to protect your rights.
Although the majority of initial disability claims are denied, working with an experienced Tucson disability attorney increases the likelihood of obtaining these vital public benefits. Because we understand your physical, emotional, and financial challenges, we offer free consultations and can readily travel to your home to meet with you. Contact our Phoenix office today to set up an appointment. 
Defining Disability in Tucson, Arizona
The SSA defines a disability as a physical or mental condition that is expected to last at least one year or result in your death. Also, you must also be able to show that you are incapable of performing any substantial gainful activity (SGA). In this regard, the SSA will consider whether your impairment prevents you from performing the type of work you did previously or doing some other type of work. 
Additionally, the SSA maintains a list of qualifying impairments (the Blue Book) that may qualify you for benefits automatically. The list includes physical conditions such as:
Musculoskeletal problems

— back, joint, and muscle injuries

Cardiovascular conditions

— congestive heart failure, cardiomyopathy, atherosclerosis 

Senses and speech issues

— hearing/vision loss

Respiratory ailments

— COPD, asthma, pulmonary fibrosis, lung cancer

Digestive tract disorders

— liver disease, ulcerative colitis, inflammatory bowel disease

Kidney disease and genitourinary problems

— kidney failure, chronic renal failure, organ damage due to a medical condition (e.g. diabetes), kidney cancer, bladder cancer

Neurological disorders

— cerebral palsy, multiple sclerosis, Parkinson's disease,  epilepsy

Endocrine disorders

—

Type-1 diabetes, Type-2 diabetes, thyroid cancer

Immune system disorders

— HIV/AIDS, lupus, rheumatoid arthritis

Skin disorders

— skin cancers, dermatitis 

Hematological (blood ) disorders

—

hemolytic anemias,  bone marrow failure

Cancer –

certain advanced or metastatic cancers
If your condition is not included in the SSA listing, you may still be awarded benefits as long as your condition is determined to be medically equivalent to a listed impairment. At Disability Attorneys of Arizona, we have a working knowledge of the Blue Book and the skills and experience to guide you through the claims process. 
How do I obtain disability benefits in Tucson?
To obtain disability benefits, you must file an application with the SSA field office in Tucson. You should know that the application process is complicated, however, and vast amounts of information must be provided with your initial claim; there are numerous forms and questionnaires to complete. 
Also, there are technical eligibility requirements that must be met before your claim proceeds to Disability Determination Services (DDS). To qualify for SSDI, you must have paid into the Social Security system and acquired the right number of work credits based on your employment history. To obtain SSI, you must be able to demonstrate financial need. 
If these conditions are met, your claim will be evaluated by DDS based on the medical record, which must include a doctor's opinion with a diagnosis and prognosis of your condition. Our experienced disability attorneys will work closely with your doctor to build a medical record that supports your claim.
What happens if my Tucson social security disability claim is denied?
If your application for disability benefits is denied, you will receive a notice from the SSA explaining the reasons for the denial and informing you of your right to an appeal. It is wise to have an experienced disability attorney handle your appeal, one who knows the ins and outs of the SSA and has a working relationship with disability examiners and Administrative Law Judges (ALJs). 
At Disability Attorneys of Arizona, we have decades of experience handling disability claims and a proven history of helping our clients get the benefits they deserve. Trust our legal team to work closely with you through all aspects of the claims process: 
Assessing your eligibility

Compiling the necessary medical evidence

Submitting your initial application for benefits

Filing your disability appeal

Advocating for you at the disability hearing
Above all, we will make your claim our cause and fight for the disability benefits you deserve.
Contact Our Experienced Tucson, Arizona Social Security Disability Attorneys
At Disability Attorneys of Arizona, we are focused on advocating for disabled individuals and their families. When you become our client, you will have comfort knowing our dedicated disability lawyers are on your side. Contact our office today so we can start working on your claim. You will not pay any attorneys' fees until we win you the benefits you deserve.