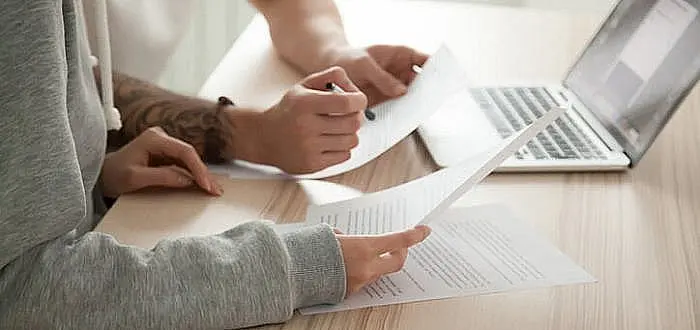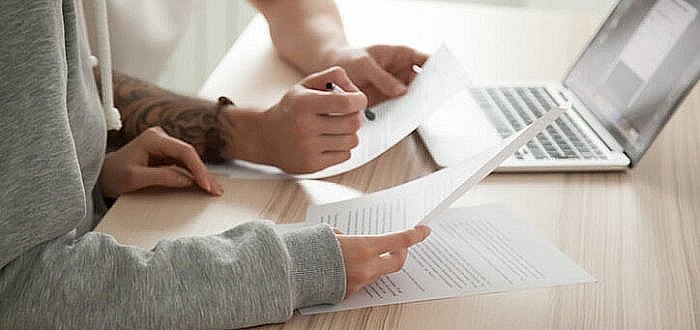 Social Security Disability benefits are designed to provide vital assistance to individuals who suffer a disabling illness or injury. Nonetheless, there are strict medical and technical eligibility criteria for obtaining benefits and initial claims are denied at a very high rate. While claims can be denied for any number of reasons, denials are often the result of mistakes made by the applicant. The best way to navigate the application process and avoid common SSD mistakes is to consult an experienced disability benefits attorney.
Located in Tempe, Phoenix, and Tucson, Disability Attorneys of Arizona is the experienced choice in Social Security Disability benefits claims. If you or a loved one has become disabled and can no longer work, our legal team can help you avoid mistakes that could lead to a claim denial. Whether you are filing an initial claim or an appeal, our processes will improve the chances of your claim being approved. When you become our client, you can trust us to provide you with first-rate legal representation and caring, efficient service.
What are the common SSD mistakes made by applicants?
In order to be eligible for SSD, you must have a medical condition that has lasted or is expected to last, 12 months or result in death. You must have also acquired sufficient work credits — a minimum of 40, half of which must have been earned in the last 10 years, although younger workers may qualify with fewer credits. One of the leading reasons for claim denials is that the applicant did not have the requisite work credits.
At the same time, claims are also frequently denied because of common mistakes made by disability applicants, including:
Filing a disability claim while working — Although there is no rule against working when filing a disability claim, you reduce the chances of your claim being approved if you do so. Moreover, you must be able to demonstrate that you are unable to perform a substantial gainful activity (SGA). The Social Security Administration (SSA) has established an income threshold for determining SGA (the earnings limit is currently $1,220/month). If you are working when you apply for disability benefits and your earnings exceed this threshold, your claim will be denied.
Applying for disability benefits too soon — To be eligible for disability benefits, you must have a medical impairment that has lasted or is expected to last 12 months or longer. Applying for benefits too soon may make it more difficult to prove that you are suffering from a permanent disability. If an SSA examiner determines that your condition will improve, you will not be eligible for benefits. Therefore, you should only apply for benefits once the medical evidence establishes that your disability will last a year or more.
Not providing sufficient medical evidence — Your SSDI application must include medical evidence — an exam history, diagnosis and prognosis of your illness or injury, results of any surgeries, prescribed medications, rehabilitation, and therapy. If you fail to provide sufficient medical information, or if the medical records do not support your claim, the SSA may order one or more consultative exams. It is a mistake to assume a consultative exam will provide sufficient proof of your disabling condition because the exam findings may actually lead to a denial of your claim.
Failing to follow doctor's instructions — In making a disability benefits determination, the Social Security examiner verifies that you have been receiving treatment and determines how well you have responded to treatment. Therefore, it is critically important to follow your doctor's instructions for any treatment, including taking prescribed medications and engaging in prescribed rehabilitation. By failing to follow the treatment regimen recommended by your doctor, you almost guarantee that your disability application will be denied.
Filing an Appeal Without Legal Representation — If your initial claim is denied, having a disability attorney represent you during your appeal improves your chances of being awarded benefits. Although you may think you cannot afford an attorney, Disability Attorneys of Arizona works on a contingency basis. This means that we are paid a percentage of the back disability pay received. If your claim is not approved, you pay no attorney's fees to us.
Why Choose Disability Attorneys of Arizona?
Although the majority of initial benefits claims are denied, you increase your chances of a favorable outcome by having an experienced disability attorney in your corner. Our legal team can assist with the application process by ensuring that it is mistake-free. We will also work closely with your doctor to compile sufficient medical evidence in support of your claim. We have the working knowledge of the eligibility criteria for receiving disability benefits and extensive experience shepherding disability claims through the Social Security Administration.
In the event your claim is denied, we will guide you through each stage of the appeals process and represent you in any administrative hearings. When necessary, we will collaborate with credentialed medical experts who can provide evidence and testimony in support of your claim. Above all, we will protect your rights and help you avoid the common mistakes of applying for Social Security Disability benefits. For a free evaluation of your case, please contact our office today.