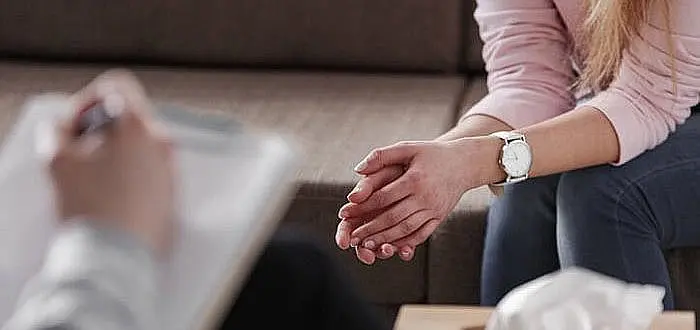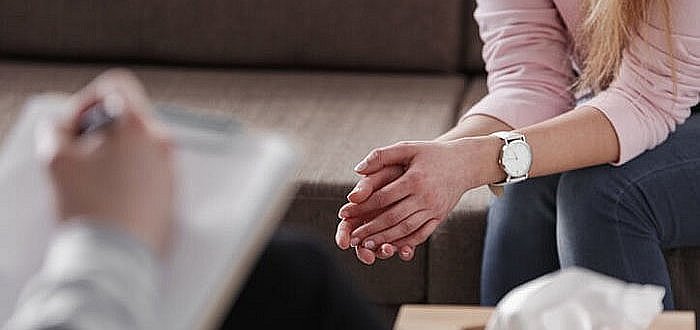 Social Security Disability benefits are available to individuals with physical or mental conditions that prevent them from working. Nonetheless, obtaining benefits for a mental impairments can be especially challenging. Often, the symptoms of mental illness are difficult to evaluate, and the severity of many conditions is not fully understood. By consulting an experienced disability benefits attorney, you can work through these obstacles and obtain the benefits you deserve.
Disability Attorneys of Arizona fights for the rights of disabled individuals and their families throughout Arizona. Well-versed in the medical and technical eligibility requirements for obtaining Social Security Disability benefits, we have a proven history of helping disabled individuals obtain benefits for a variety of mental impairments. When you become our client, we will offer you compassion and guidance and work tirelessly to protect your rights.
Do I have qualifying mental impairments?
There are a wide range of cognitive, emotional, and mental disorders listed in the Social Security Administration's (SSA) listing of mental conditions (the Blue Book), including:
Schizophrenia
Schizoaffective Disorder
Psychosis
Intellectual disorders
Autistic disorders
Anxiety
Depression
Bipolar disorder
Post-Traumatic Stress Disorder
The SSA often considers these conditions to be disabling, preventing afflicted individuals from performing any substantial gainful activity (SGA).
What factors are involved in benefits determinations for mental conditions?
In addition to consulting the Blue Book, SSA examiners will also consider other evidence, such as:
Clinical notes of mental health professionals who have treated the applicant
SSA questionnaires completed by third parties, typically friends of the claimant, concerning how the individual's condition affects his/her daily routine
The claimant's activities of daily living (ADL) questionnaire
Because there are few standardized tests to assess mental illness, however, the criteria for evaluating most mental disorders are subjective. Not only is it difficult to determine how a mental illness limits an individual's ability to work, but some conditions are cyclical, such as bipolar disorder, and symptoms may not always be apparent. This could cause an examiner to incorrectly determine that the condition has been cured, even though it will likely recur in the future. It takes a skilled disability benefits attorney to overcome these misunderstandings, to combat social biases, and to protect the rights of those who are suffering from disabling mental conditions.
What is mental residual functional capacity?
If you have been diagnosed with a mental condition that is not included in the Blue Book or medically equal to a listed impairment, the SSA will consider your mental "residual functional capacity" (RFC). This is an assessment of your ability to perform the same type of work you did when you became disabled, or, alternatively, to do any other work. If you cannot be retrained for any type of work, or your skills are not transferable to another job, you may be awarded benefits under a medical-vocational allowance.
Why are disability claims for mental illnesses denied?
Disability claims for mental impairments can be denied for a host of reasons. Often, mental health professionals retain vague treatment notes that don't provide claims examiners with sufficient details of the mental condition. Moreover, individuals who have been prescribed medication to treat a mental condition may fail to take it, whether due to the cost or the side effects such medications can cause. An applicant who fails to follows a doctor's orders and take prescribed medications will likely have his or her benefits claim denied.
Finally, benefit claims for mental impairments are often denied due to "lack of duration." This means that the condition has not lasted, or is not expected to last, for at least one year. It is important to remember that you have a right to appeal an SSA decision, and benefit claim denials are not uncommon. When you work with our experienced disability lawyers, you increase the likelihood of having your claim approved initially or on appeal.
How Disability Attorneys of Arizona Can Help
While there are promising treatments for a number of mental conditions, there is still a stigma associated with mental illness. When you consult us, we will offer you a supportive environment where you will be treated with dignity and respect. Our team is affiliated with a network of leading mental health professionals and we will see to it that you are properly diagnosed and treated so that we obtain sufficient medical evidence to support your claim.
We will take the time to listen to your story, help you explore all of your options, and guide you through the disability benefits claims process. We have extensive experience helping our clients obtain benefits under the Social Security Disability Insurance (SSDI) and Supplemental Security Income (SSI) programs. In the event that your claim is denied, we will help you navigate each phase of the appeals process. We are well aware of how challenging it is to live with mental illness. You can count on us to stand by you every step of the way.
If you or a loved one is seeking Social Security Disability benefits for mental illness, you may feel afraid and alone. Remember, we are here to help. Please contact our office today for a free evaluation of your case.