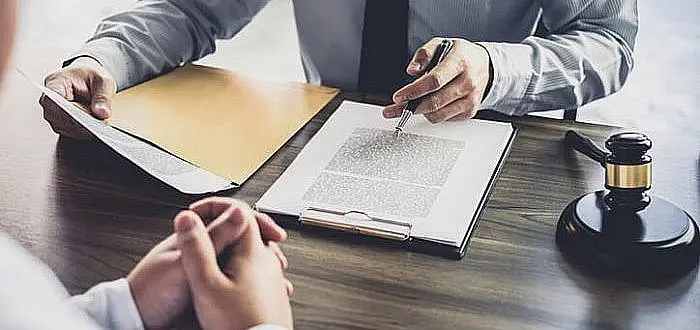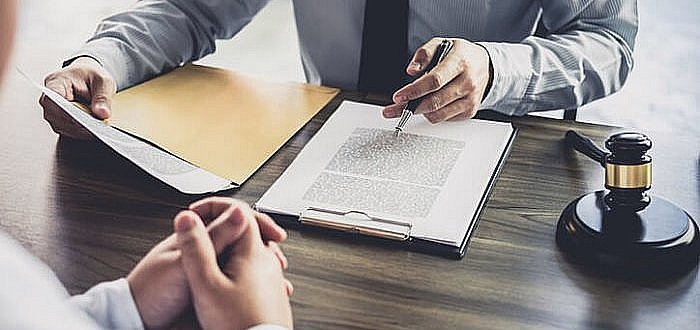 Long-Term Disability Claims Lawyer Servicing Tucson, Phoenix, and Southern Arizona
If you become disabled and are unable to work, you may be left wondering how you will cover your living expenses or provide for your family. While many individuals have employer-provided long-term disability insurance coverage, obtaining these private benefits can be complicated. Not only are most disability benefits claims rejected by insurance companies, navigating the process can be an insurmountable challenge when you are coping with a disability. However, you can maximize your chances of having your disability benefits application approved by enlisting the services of an adept LTD attorney.
Roeschke Law, LLC provides comprehensive legal services to the disabled in Phoenix, Tucson and throughout the state of Arizona. We are well versed in the rules governing LTD benefits under the Employee Retirement Income Security Act (ERISA) and are highly regarded for being dedicated advocates of the disabled.
We Can Handle Your LTD Claims
If you have employer-provided group LTD coverage, it is crucial to have proper legal representation when filing a disability claim. Because most LTD insurance policies are governed by ERISA, there are specific requirements for filing LTD claims. If you complete the application improperly, miss an important deadline or make any other mistakes, your claim will likely be denied. We have extensive experience with long-term disability claims and a thorough understanding of the administrative appeals process.
In the event that filing a lawsuit becomes necessary, it is important to have ample evidence to support your case. Federal court judges typically make decisions based on the information in your claims file with the insurance company, or the administrative record. Our experienced LTD attorneys know that it is crucial to stack the administrative record with medical, vocational and other important evidence in order to achieve a successful outcome.
We will work closely with your physicians and specialists to obtain written opinions about your work-related limitations. Depending on the type of disability policy you have, we may also have a vocational expert testify about the requirements of your particular job or the broader labor market. Finally, our team handles all communications with LTD carriers and plan administrators and files initial applications and appeals. Above all, we leverage our negotiating skills to achieve favorable outcomes. If the appeal is not successful, we may recommend bringing a lawsuit in federal court.
When You Should Call An Attorney
You should retain the LTD attorneys at Rosechke Law to handle your disability case as soon as you become unable to work. We can give you a free initial consultation, and if your disability makes traveling difficult, we can meet in your home or at another location that's convenient for you. Rather than waiting until your claim is rejected, we are prepared to assist with your initial application.
Our team will work tirelessly to protect your interests and avoid the pitfalls that many individuals encounter by filing an LTD claim without legal representation. You should not quit your job and then file for benefits, for example, because coverage under employer-provided LTD policies typically ends when the employment relationship has been terminated. Similarly, do not transition to a less demanding or lower paying position because this may have an adverse impact on your claim or the amount of monthly LTD benefits you receive. Finally, completing the application and the additional paperwork is difficult, and any mistakes will lead to your claim being denied.
If your application has already been filed and denied, we also have the skills and resources to assist you with the administrative appeals process. It is worth noting LTD policies contain strict deadlines for filing an appeal, usually 180 days. So it is crucial to contact Roeschke Law as soon as possible after you receive a denial notice.
Arizona LTD Claims Attorney
At Roeschke Law, LLC, our practice is dedicated to helping clients obtain disability benefits. Unlike general practice attorneys, we are well versed in the terms and conditions of an array of LTD policies as well as the requirements of ERISA. We routinely assist clients with initial LTD claims as well as appeals and have a proven track record of achieving successful outcomes in federal court.
When you work with our experienced long term disability claims attorneys, you will not pay any out-of-pocket legal expenses, and we only receive an attorney fee when we win your case. We understand that dealing with a disability and not being able to work can be an overwhelming burden, both emotionally and financially, for you and your loved ones. Our team is here to help lift that burden by providing you with knowledge, compassion and the highest level of personal service. If you need help with an LTD claim or appeal get in touch with us today by calling the office at (800)975-1866 or completing the contact form on our website.